Indian Idol Season 13 Winner: Rishi Singh
Rishi Singh from Ayodhya received a cash prize of Rs 25 lakh and a new car as a championship of Indian Idol Season 13. The winner of the Indian Idol season's first runner-up is Debosmita. The voices competition that lasted for over a year is now the winner, and Rishi Singh won the trophy, along with a cash prize of Rs 25 lakh and a new automobile.
Indian Idol Season 13 was judged by Vishal Dadlani, Neha Kakkar, Himesh Reshammiya, and Aditya Narayan as the host. The contestants of Indian Idol season 13 set the night on fire with their vocals on Sunday, April 2. As Rishi Singh was considered the winner, he took home the latest Tekki Brezza introduced by Maruti Suzuki India. Rishi Singh got a tough fight against the six best contestants including Bidipta Chakraborty Sonakshi Kar, Debosmita Roy, Chirag Kotwal, and Shivam Singh in the final.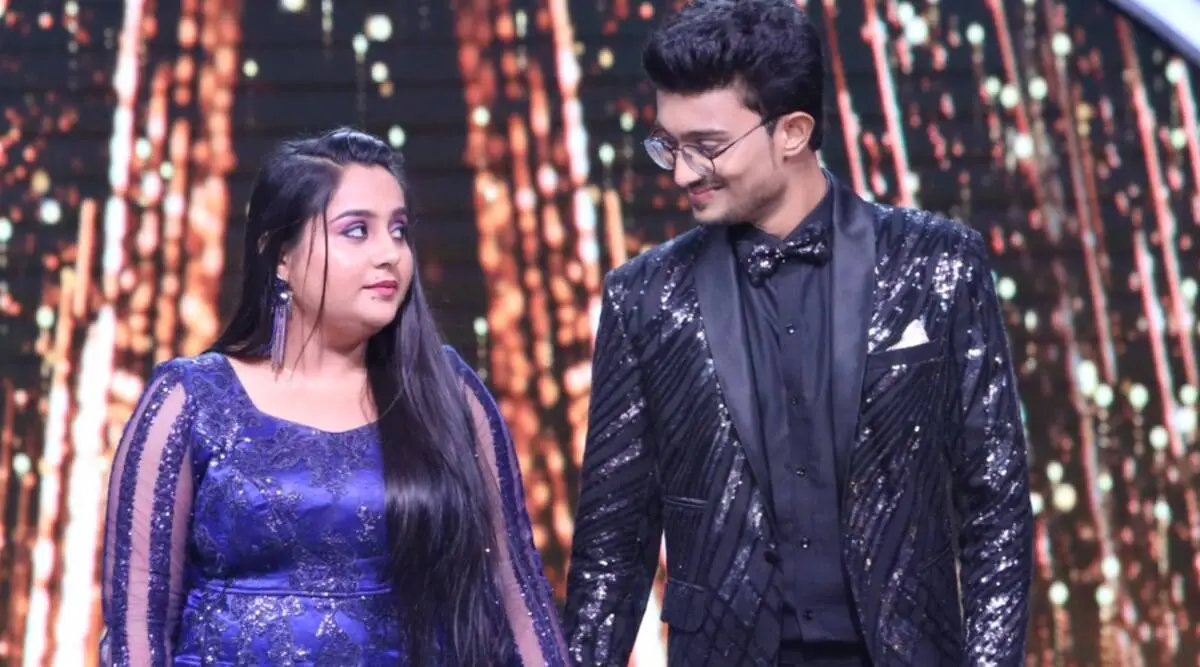 Indian Idol Season 13 Finalist:
Rishi Singh
Shivam Singh
Bidipta Chakraborty
Sonakshi Kar
Debosmita Roy
Chirag Kotwal
Rishi Singh, who won the award and announced his victory, spoke about his experience of discovering music and being able to accept so many people. Rishi Singh share his filling-in interview after winning Indian Idol Season 13 "Indian Idol introduced me to a new one" From having no one to helping me grow into someone that people can appreciate and show me so much affection.
Indian Idol Season 13 End Date: April 2, 2023
Indian Idol Season 13 Runner-Up: Debosmita Roy
Indian Idol Season 13 Judges
Indian Idol Season 13
Neha Kakkar
Himesh Reshammiya
Vishal Dadlani
Aditya Narayan
"This musical journey is nothing short it's very memorable and I am grateful for that. I am going to do more to ensure that I am honored with the award not only for myself and my family but also for all those who have supported me.
Indian Idol Season 13 Contestants List:
| Contestants Name | From |
| --- | --- |
| Chirag Kotwal | Jammu & Kashmir |
| Senjuti Das | Kolkata |
| Shivam Singh | Vadodara |
| Sonakshi Kar | Kolkata |
| Deboshmita Roy | Kolkata |
| Sanchari Sengupta | Kolkata |
| Navdeep Wadali | Amritsar |
| Rishi Singh | Ayodhya |
| Bidipta Chakraborty | Kolkata |
| Anushka Patra | Kolkata |
| Rupam Bharnarhia | Punjab |
| Shagun Pathak | Jharkhand |
| Kavya Limaye | Vadodara |
| Pritam Roy | Kolkata |
| Vineet Singh | Lucknow |
In capturing the hearts of millions with his simple and melodious voice, the singer acknowledged his parents for all their help and their love and support over the years with his Kolkata-based contestant Debosmita Roya.
Being able to see the smile and joy on my parents' faces is an incredible feeling on my way. As soon as my name came up among the finalists, I felt like I already had the award. I am always grateful to my parents.
Follow Force Newz on Facebook, Instagram, and Linkedin, for the latest updates on Bollywood, Hollywood, Music, Movie, Web Series, & Sports