According to the income tax department link Aadhaar and Pan Card (Permanent Account Numbers) that are not linked to your Aadhaar by March 31, 2023, will become inactive and also you will pay 10,000.
Income Tax Pan Card – Aadhaar Card Link:
Know who will get an exemption according to a notification issued by the Union Finance Ministry, these are the 'exempt categories: Pan-Aadhaar link can be easily done online from the comfort of your home in a few minutes. Once you enter your PAN and Aadhaar number, you can simply click on 'Link Aadhaar Status View'.
If you have not yet linked your PAN-Aadhaar, please do it immediately to avoid deactivating your PAN from April 1, 2023.
Pan Card Aadhar Card Link: If You Don't Link by March 31
1) Your PAN will become inoperative, and the person will be liable for all the consequences under the Income Tax Act and will have to face many implications.
2) A person using an inoperative PAN will not be able to file income tax returns
3) Pending returns will not be processed
4) In case of defective returns, pending proceedings cannot be completed after PAN is deactivated
5) Tax will need to be deducted at a higher rate
6) The taxpayer may face difficulty in many other places for banks and other financial portals as PAN is one of the important KYC (Know Your Customer) norms for all types of financial transactions.
Pan Aadhar Link Status Check Online:
Pan Card Aadhar Card Link Steps Here:
1. Visit the E-filing Portal Home Page and Click on Link Aadhaar.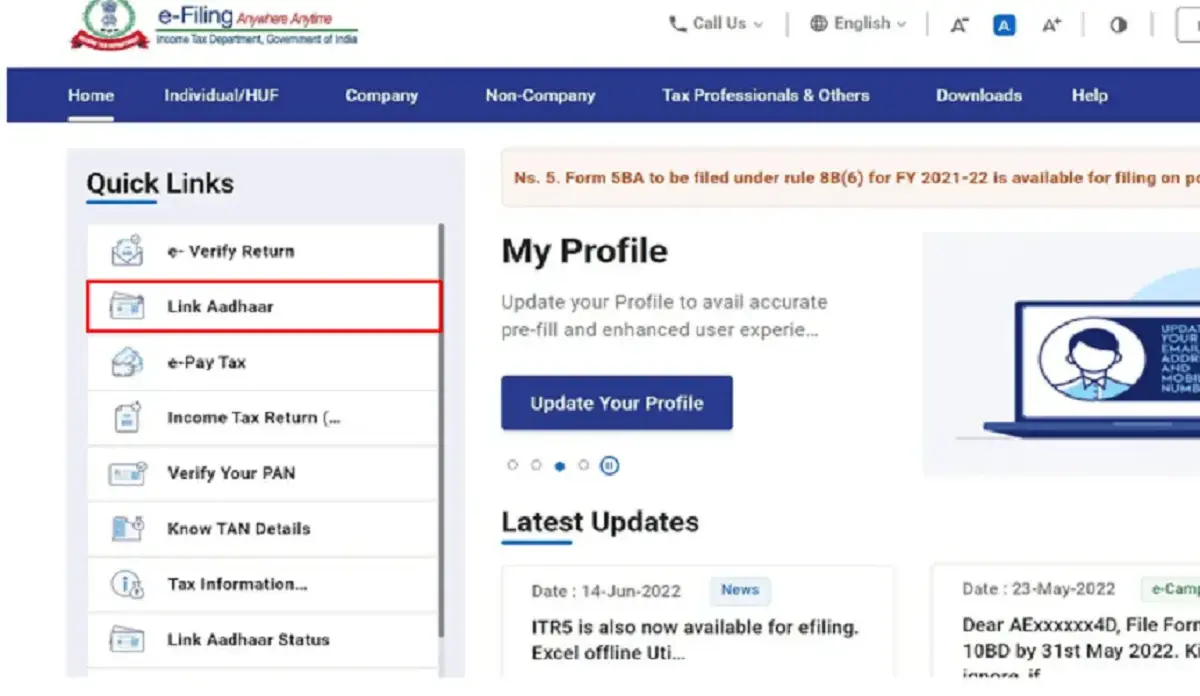 2. Enter Your Pan Card and Aadhaar Card Number.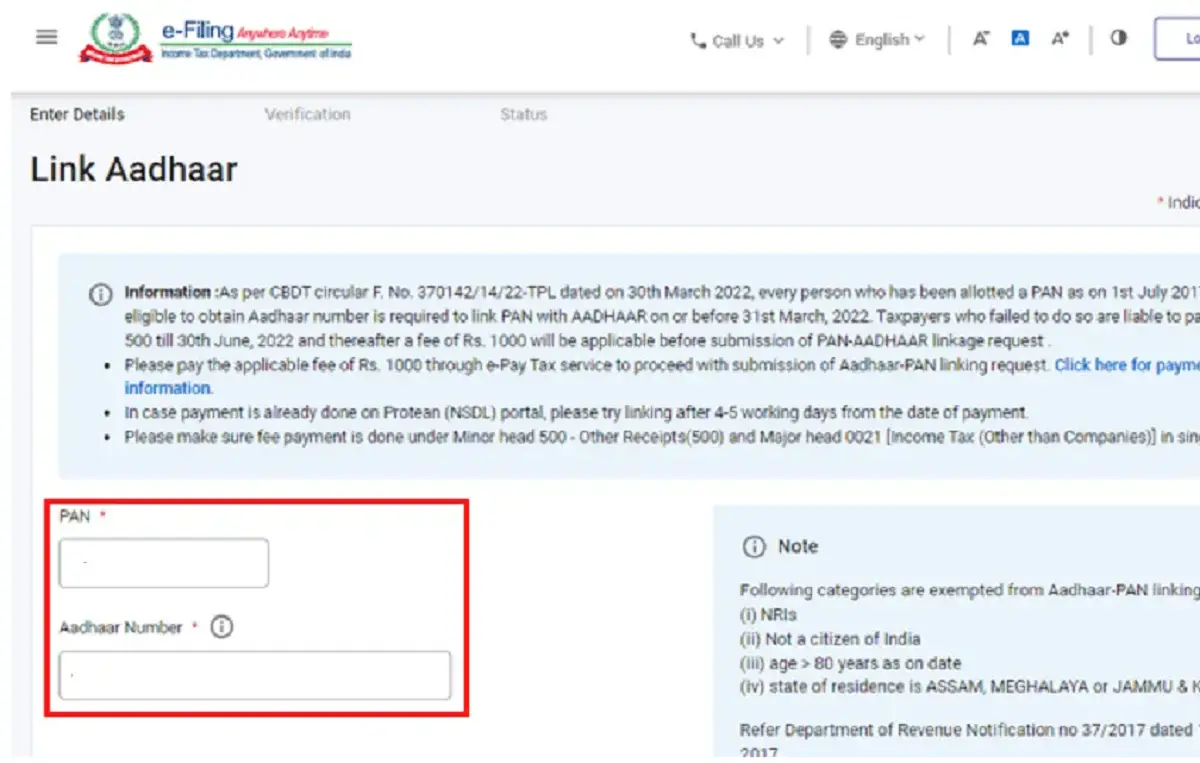 3.  Click on Continue to Pay Through E-pay Tax.
4. Enter Your Pan, Confirm Pan, and Any Mobile Number to Receive OTP
5. For Otp Verification, You Will Be Redirected to the E-pay Tax Page.
6. Link Aadhaar to Pan Option, Click Link Aadhaar.
7. Check After Your Payment Complete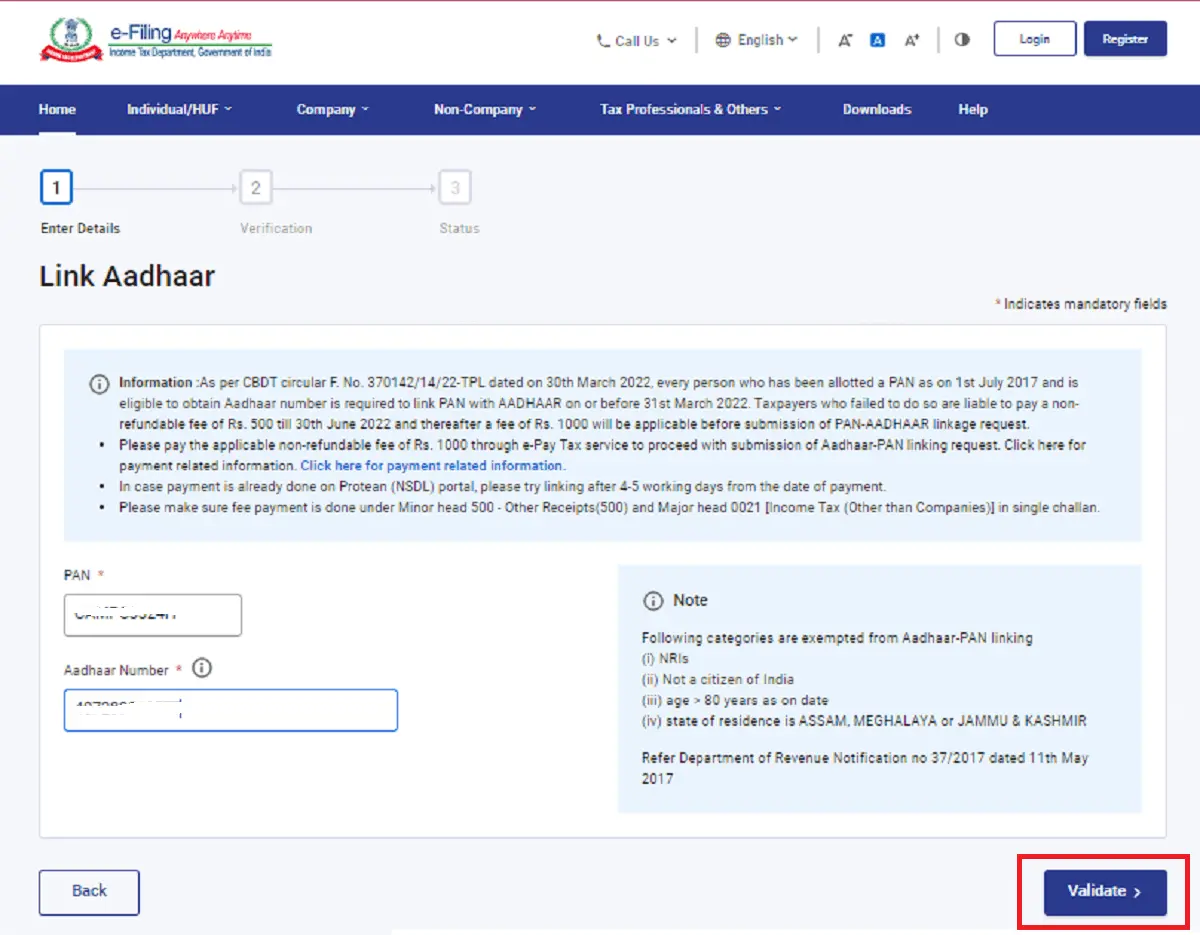 8. Select the Continue Button to Verify Your Id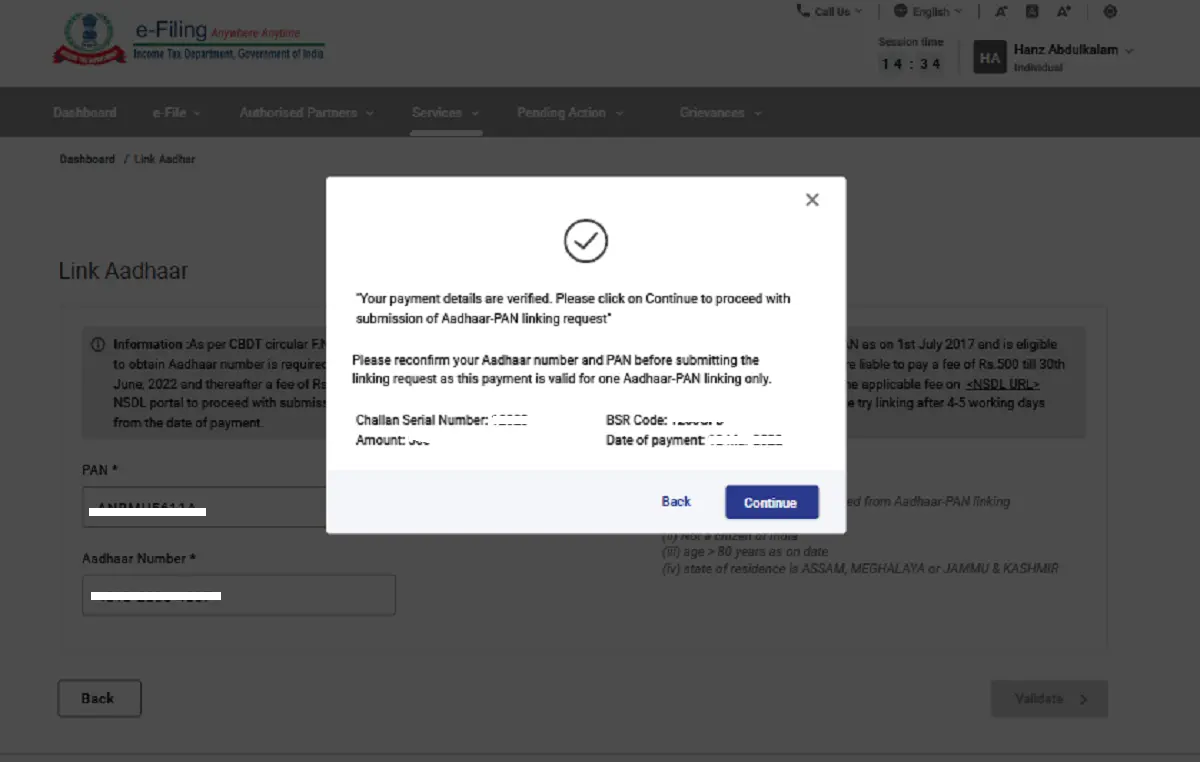 9. Enter Your Aadhar Detail and Mobile Number to Confirm Your Identity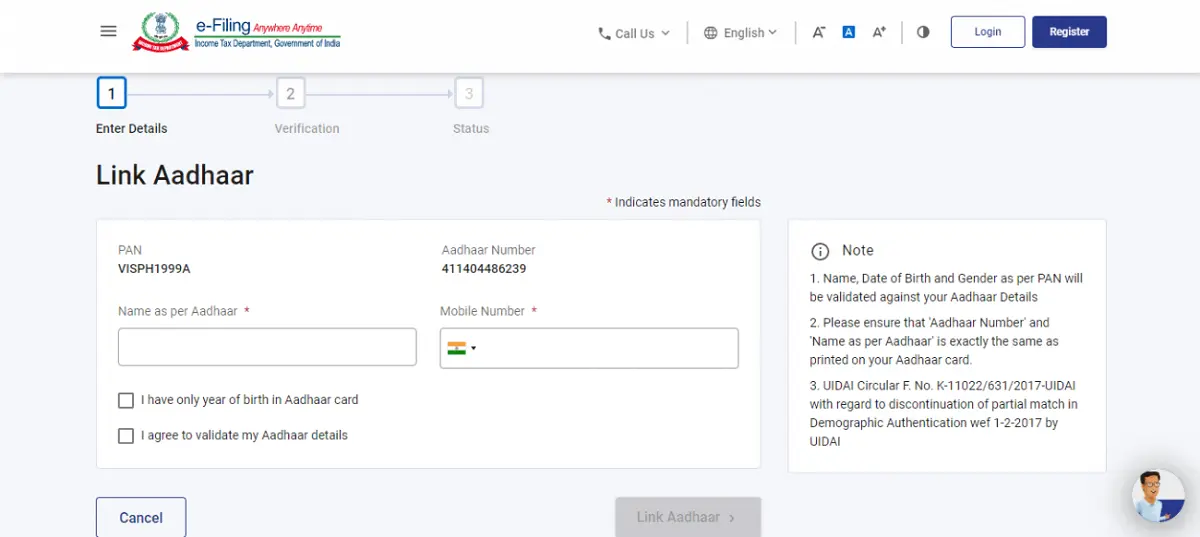 10. And Then Your Aadhar and Pan Links Are Sent to UIDAI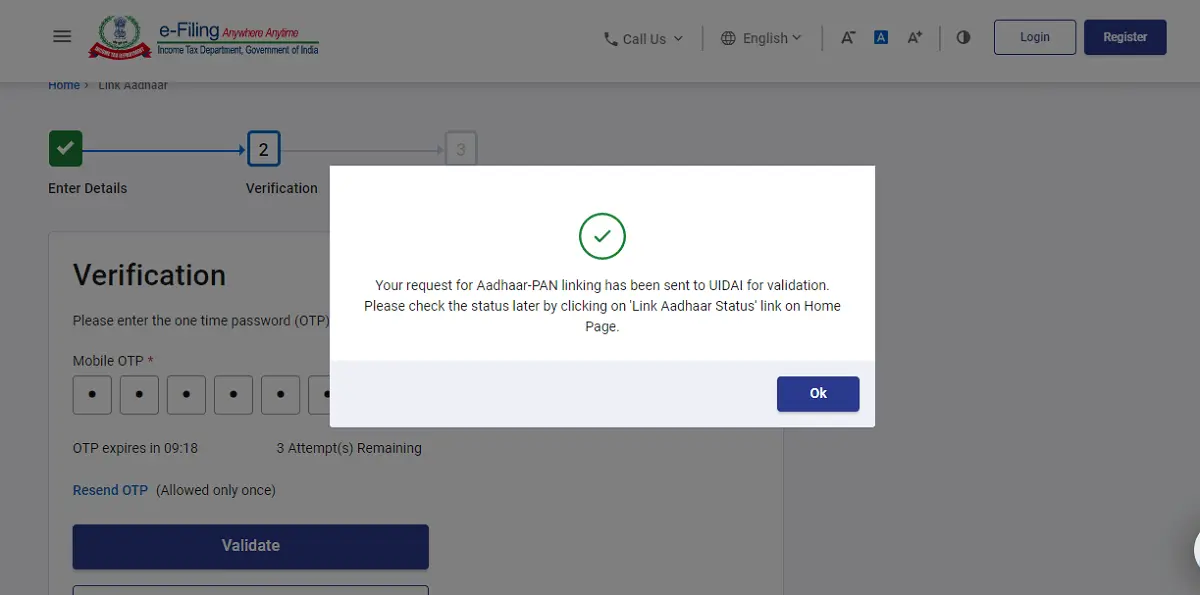 If Your Pan Card Aadhar Card Link You See This Type of Screen:
1.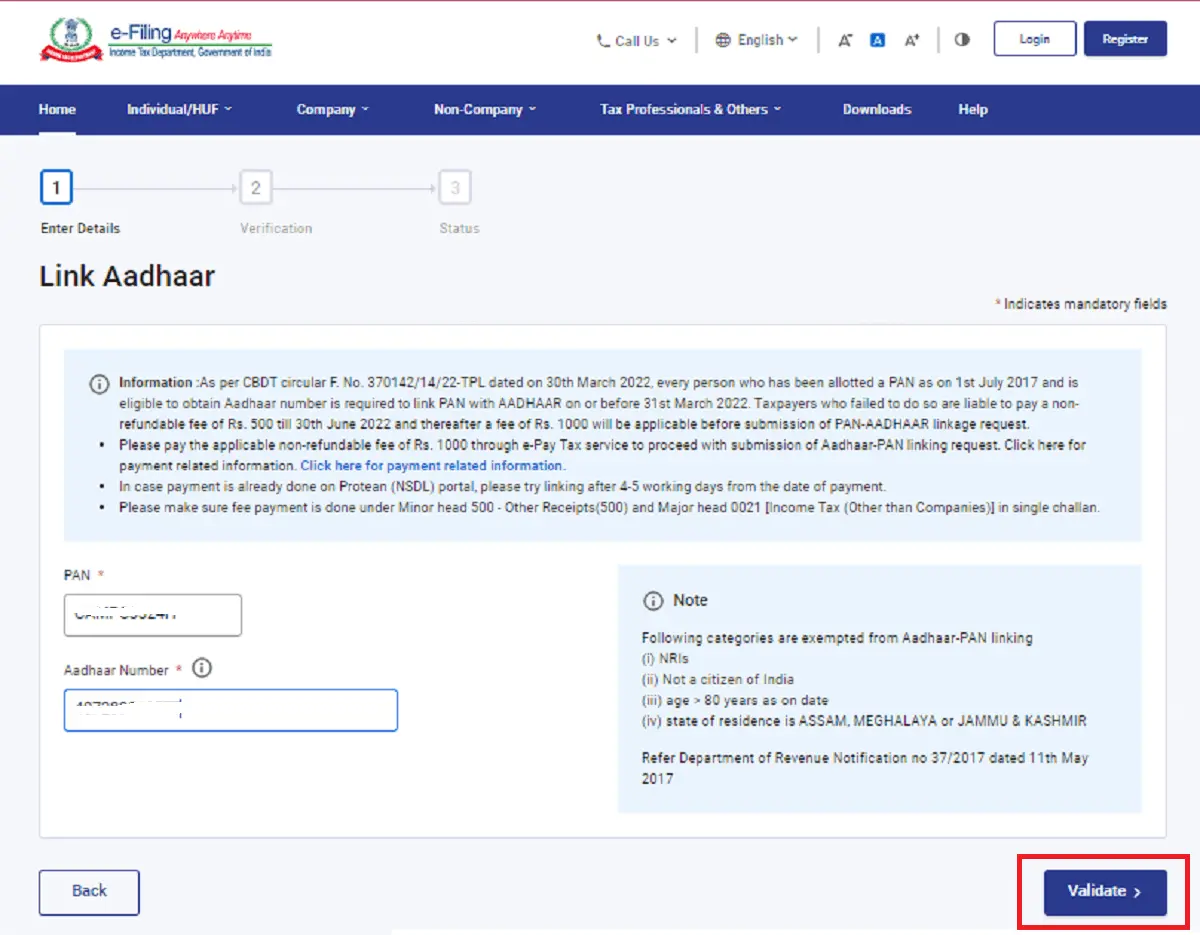 2.
Also Check: Is India Qualify for Cricket World Cup 2023?
Follow Force Newz on Facebook, Instagram, and Linkedin, for the latest updates on Breaking News, Current Affairs, Daily Updates, Politics, & World News